National Bee Biosecurity Program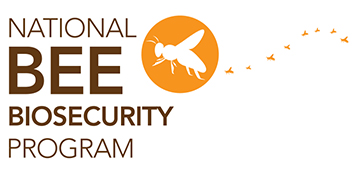 The National Bee Biosecurity Program has been developed to help beekeepers manage the health of their hives.
The Program aims to improve the management of established pests and diseases of bees, as well as increase the preparedness and surveillance for exotic pest threats to the honey bee industry. The NBBP is supported through the industry and government endorsed Australian Honey bee Industry Biosecurity Code of Practice (2016) (The Code) which provides a clear framework for beekeepers to engage in best-practice biosecurity.
The Program funds the appointment of a Bee Biosecurity Officer (BBO) in each of the state departments (Qld, NSW, Vic, Tas, SA, WA). The role of BBOs is to help beekeepers, making sure they understand how to prevent the spread of pests and diseases within their hives.
The Program is funded by the honey bee industry through a component of the agricultural honey levy, with state governments contributing in-kind resources. Plant Health Australia manages the Program on behalf of Australian Honey Bee Industry Council.
Bee Biosecurity Officers
New South Wales
Rod Bourke
T: 02 4939 8946
M: 0438 677 195
[email protected]
Queensland
Rebecca Laws
T: 07 3708 8367
M: 0436 858 838
[email protected]
South Australia
TBC
M:0408 812 698
[email protected]
Tasmania
Karla Williams
T: 03 6165 3778
M: 0407 436 230
[email protected]
Victoria
Ally Driessen
M: 0436 819 350
[email protected]
Western Australia
James Sheehan
T: 08 9780 6182
M: 0427 449 103
[email protected]
If you are in the ACT or NT and need help, please contact the following:
Australia Capital Territory
Kyeelee Driver (Biosecurity Veterinary Officer)
T: 02 6207 2357
M: 0437 918 935
[email protected]
Northern Territory
Vicki Simlesa (Technical Officer – Apiary)
T: 08 8999 2036
M: 0401 11 5853
[email protected]