Help us stop varroa mite in its tracks
Agriculture Victoria is urging anyone with unregistered or feral bee hives within a surveillance zone around the Port of Melbourne to contact them.
The surveillance zone was established following a detection of varroa mite at the Port last week.
Acting Chief Plant Health Officer Nigel Ainsworth said Agriculture Victoria is currently undertaking precautionary surveillance of bee hives within a two-kilometre radius of the detection to confirm that it has not spread beyond the Port.
The zone extends to Lyell Street, Yarraville, in the north, Elizabeth Street, Newport, in the east, John Street, Newport in the south and Rosny Street, Port of Melbourne, in the west.
Dr Ainsworth said in Victoria, anyone who keeps one or more hives of bees is legally required to register with Agriculture Victoria as a beekeeper.
"This ensures they can work with Agriculture Victoria to protect our state's biosecurity.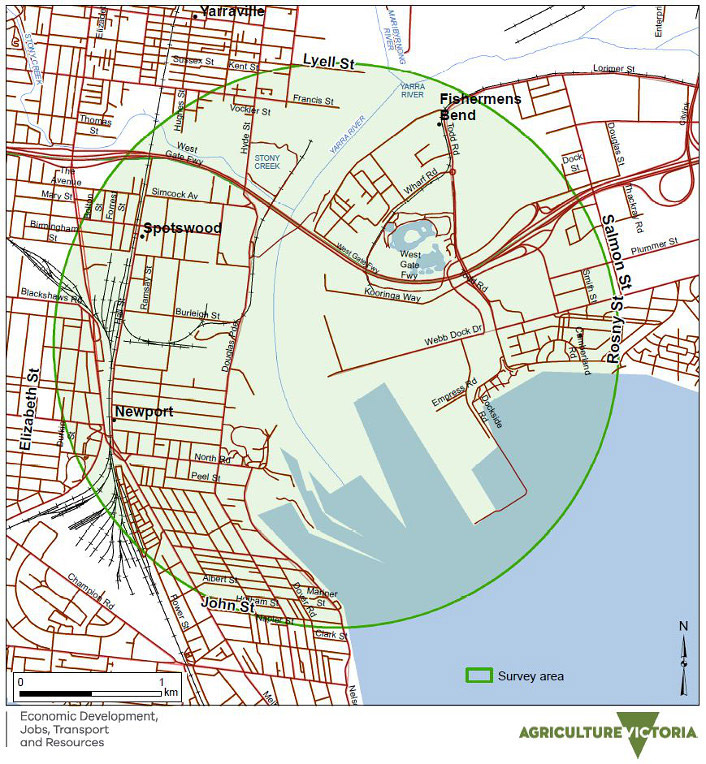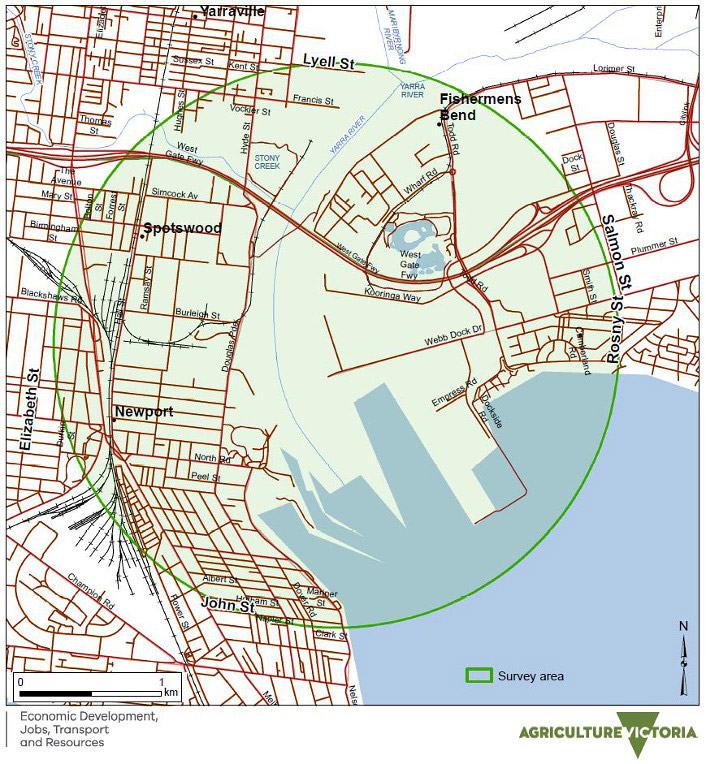 "No penalties will apply to anyone who comes forward with information about unregistered or feral hives in the surveillance zone.
"Our top priority is ensuring that we're protecting Victoria and Australia's biosecurity.
"If you have unregistered hives or are aware of a feral hive and think it is in the surveillance zone, please call our team on (03) 9217 4166 so we can arrange an inspection.
He said anyone else with an unregistered hive can register by visiting our website agriculture.vic.gov.au and head to the honey bees section under livestock.
"Registration fees are minimal. If you have up to five hives, it's free, up to 50 hives is $30 and anything more than that is 60 cents per hive.
Dr Ainsworth said this incident was a good reminder to people of how important it is to ensure their hives are registered.
---
Acknowledgement: Reproduced from a media release issued by Agriculture Victoria