Working safely with bees
Primary Industries Health and Safety Partnership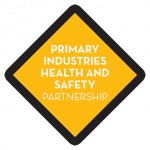 The aim of the Primary Industries Health and Safety Partnership is to undertake RD&E activities that improve the:
physical health of farming workers and their families.
mental health of farming families.
safety of the work environment and practices in farming industries.
This program is funded by the Rural Industries R&D Corporation, Grains Research and Development Corporation, Australian Meat Processor Association, Meat & Livestock Australia and the Cotton Research and Development Corporation.
The goal of this program is to improve the health and safety of workers and their families in the farming industries across Australia. A range of bee videos have been produced by this Program for the benefit of beekeepers. They include:
Staying safe around beehives
Why do bees sting?
What should beekeepers do to avoid being stung?
Steps to take when stung by a bee
How does a smoker actually calm bees?
How can reactions to bee stings become more severe over time?
How can beekeepers select less aggressive bees for the backyard hive?